Part of a greater collaboration with GSK, my lab worked on two decision support systems. The first revolves around manufacturing and drug discovery, the second around smarter lab planning to increase interaction between scientists and optimization of machine time. Most of my work was on this project, but I acted as a research assistant on the manufacturing project too.
For this project, my focus has stretched from computational architecture, interface design, fabrication, and modeling. I was the primary software engineer on this project, structuring and implementing the model and interface. More technical details can be found here.
Below is the tangible interface we built and designed for our first deployment at GSK's Upper Providence campus in Pennsylvania. Along with the desktop GUI.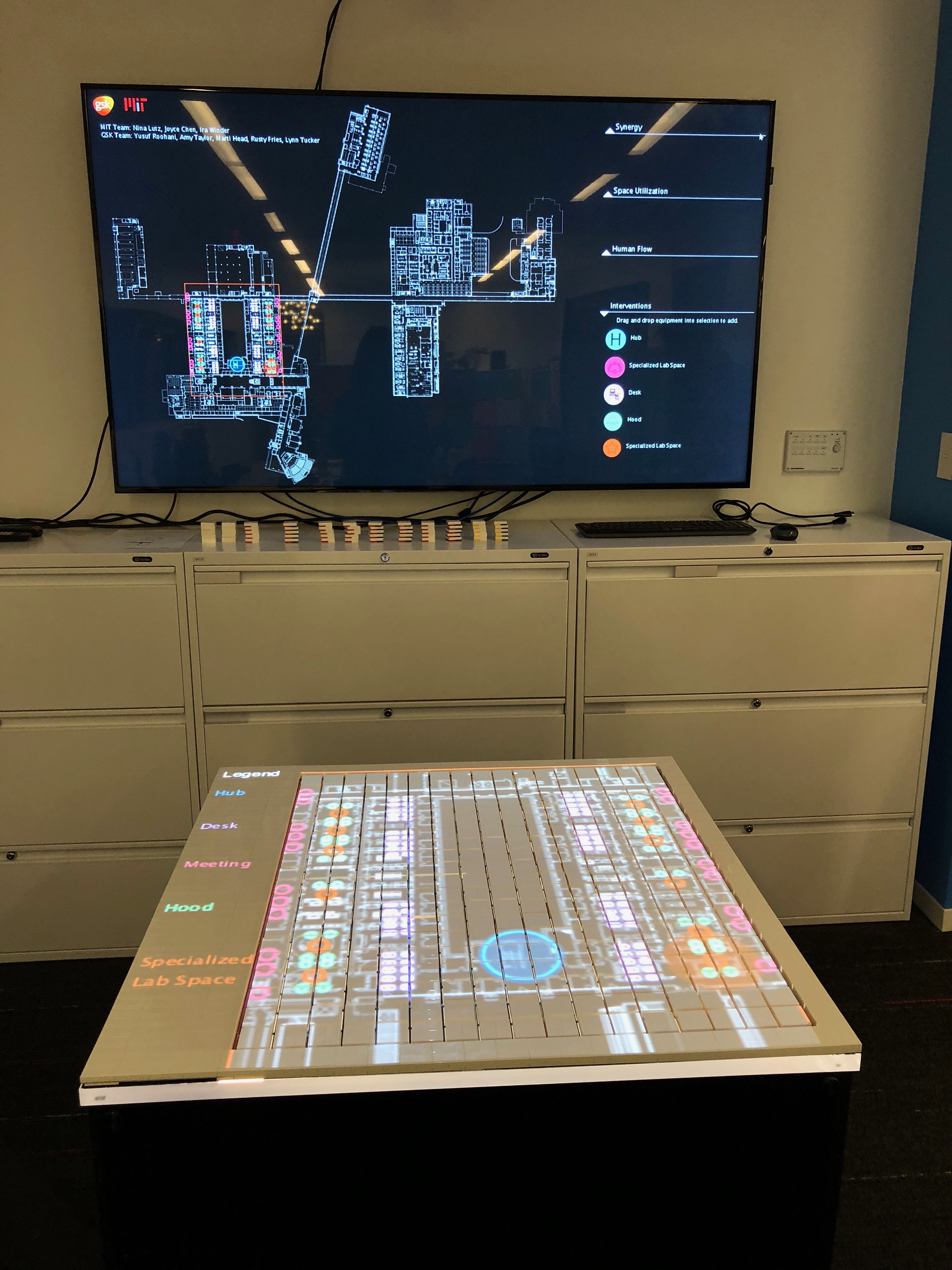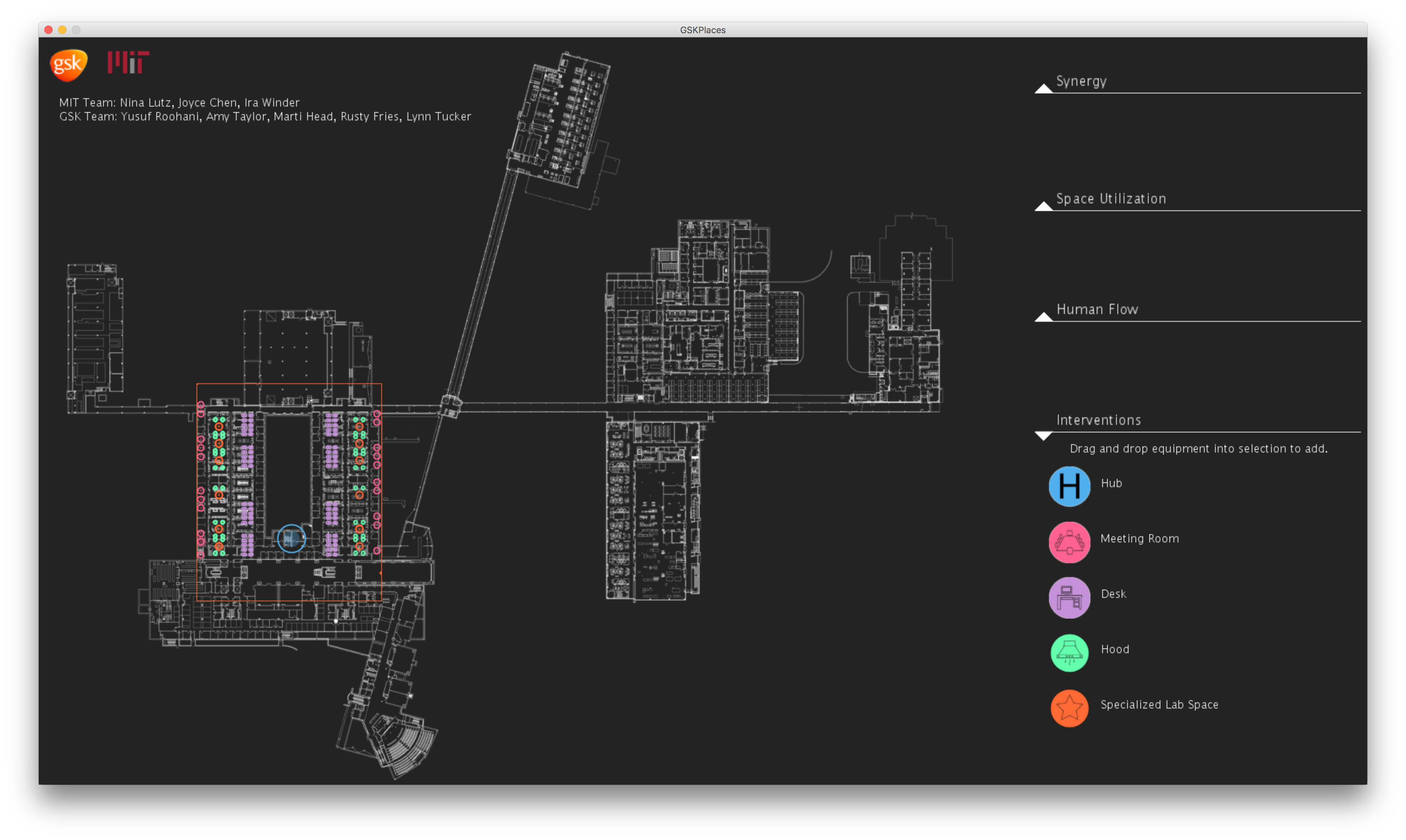 Here are some older GUI iterations as well as some architectural data.